As the leader of a sales organization, it's your job to set your team up for success. Great sales leaders do everything they can to put their teams in a favorable position. They constantly ask themselves: How well is my team positioned to win in our target market? What can I do to stack the odds in their favor?
When it comes to factors that influence the outcome of a deal, sales leaders generally think about the following elements: Quality of product or service, price, perceived value, perceived culture fit, the skills of the salesperson, and levers available to sweeten the deal (e.g. discounts).
What may be less obvious is that IT compliance — the process of meeting a third-party's requirements for digital security — has become a top influencer of sales success in the past few years.
Now that organizations are increasingly relying on third-party technologies and service providers to run their business, decision-makers have become highly aware of the risks that come with outsourcing. Before onboarding new technology and service providers, decision-makers are keen to know how a prospective vendor will handle their information, and what security safeguards and data management processes the vendor has set up to ensure information availability, integrity, and confidentiality.
At this time, seasoned buyers of technology and business services will not be satisfied if you simply claim that you're able to safeguard their sensitive information. To win, you must be able to continually demonstrate that your security controls are functioning properly and delivering an adequate level of protection.
Multiple IT compliance standards (e.g., SOC 2, ISO 27001, PCI DSS, FedRamp, CMMC, etc.) have emerged over time to facilitate business operations.The exact security standards and regulations you'll need to adhere to depends on the requirements of your target customer base. But regardless of who you are, as long as your company handles sensitive customer information, you'll need to put in place robust practices to protect your critical assets and meet one or more IT compliance standards to prove your trustworthiness to customers.
If you fail to do this, it puts your company at a competitive disadvantage and hurts your sales team's performance.
A Look at How Compliance Can Impact Your Pipeline
If you're selling technology to a Fortune500 company that wants to see your latest SOC 2 Type 2 report but you don't have one, you could lose anywhere between $100K to $1M on the deal, depending on the product you're selling.
As your security and compliance team is getting ready for the SOC 2 assessment, the deal can be jeopardized by any of the following issues:
Your competitors may swoop in
The buying committee may decide to pursue other initiatives and deprioritize the initiative that included your solution
The champion of the buying committee can leave the organization and their successor may not be nearly as enthusiastic about the project the former champion was pursuing.
To protect the deal, it would be wise to do whatever it takes to get that SOC 2 report as quickly as possible.
Compliance Impacts Your Long-Term Success
Compliance not only impacts results this quarter, but also your long-term success. It is critical to understand the regulatory environment in markets you are considering entering before you choose to step into these new markets. You should assess the regulatory requirements of that market and determine how well positioned you are to meet those regulatory requirements during the early phases of forming your go-to-market strategy.
If you rush into a new market, without having done the homework first to understand what it takes and how much it costs to operate in a new region from a regulatory standpoint, your sales team may lose an entire year or longer — because they can't legally transact with customers in that region.
The Path To Compliance Can Be Long and Winding, Or Short and Direct
If a prospect comes to you and asks to see your latest SOC 2 Type 2 report but your organization doesn't have it yet, do you know how long it will take for your security or compliance team to achieve the certification?
The time needed to gain a SOC 2 certification (or any other certification like ISO 27001) will vary based on four key variables:
The maturity of your existing security program. If you've got robust security policies, procedures and technical safeguards (e.g. firewalls, content filters) in place already, you won't need to develop many new policies or procedures (or purchase new technologies) to meet IT compliance requirements.
The skillsets of personnel responsible for compliance. If you've got access to seasoned compliance professionals, you can get this project done much sooner than if your organization had to hire talent for this project from scratch.
The amount of time these personnel have to devote to compliance work each day.
The tools used. If your compliance team uses spreadsheets and other ad-hoc tools such as Outlook, G-Drive, or Dropbox, to do compliance work, the process will be quite slow and painful. Why? Because compliance work requires meticulous documentation, information gathering and a lot of collaboration between people in multiple business units. Spreadsheets simply aren't built for the requirements of modern compliance work.
However, by using a purpose-built, well-designed compliance operations platform, a compliance team can work done in 50 to 70 percent less time, holding all other factors constant.
See how DigiCert used Hyperproof to manage multiple IT compliance frameworks much more efficiently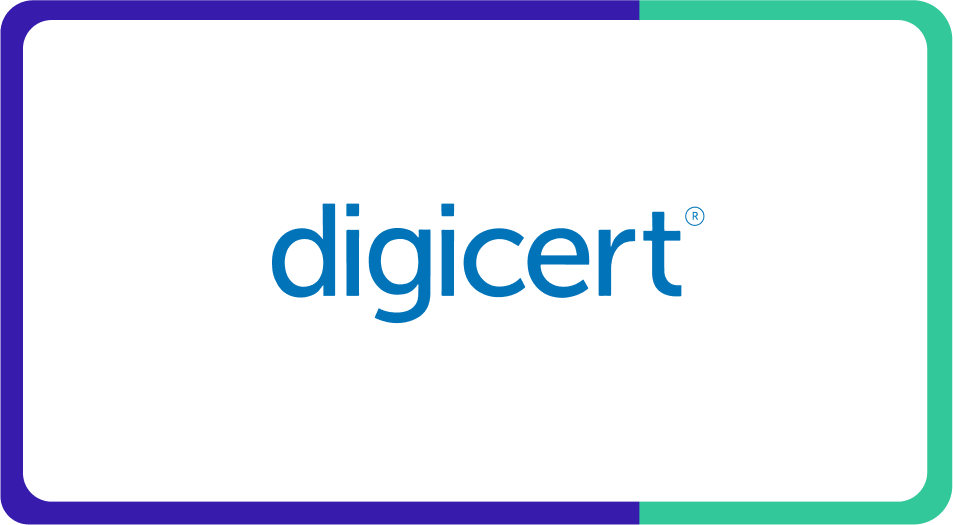 How You Can Drive a Better Outcome
As a sales leader, you can take steps to help your compliance team achieve necessary IT compliance standards in a shorter amount of time.
You can start by talking to the security and compliance leaders within your company about how much their work actually impacts top-line revenue. Ask them whether they're experiencing any challenges with their tools or other issues that keeps them from being fully productive.
For instance, if they're using ad hoc tools like spreadsheets to do their work, let them know that there are purpose-built compliance software such as Hyperproof to help them get work done faster. Tools like Hyperproof have quite a low cost and typically become ROI positive within just a few months of usage when you consider the amount of deals and dollars that may be on the line due to unresolved compliance issues.
See how Hyperproof used its own software to cut the time to achieve SOC 2 Type 2 by 70 percent
Since security and compliance teams are often perceived as cost centers within an organization, they tend to have relatively small budgets. They may not have the budget today to buy new compliance software. But your team may have extra wriggle room in its budget. If that's the case, you can come in to subsidize the cost of new compliance software, knowing that you will likely see big returns on that investment in the form of new business.
If your compliance team needs more compliance subject matter expertise in order to succeed, let them know that there are many affordable options available. For instance, Hyperproof has relationships with professional services firms across the U.S. with expertise in cybersecurity, data privacy, and compliance. These firms offer various compliance services at different price points.
Visit the Compliance Services Directory
How Does Hyperproof's Compliance Operations Platform Work?
Hyperproof's compliance operations software provides compliance teams a central, secure place to get all of their IT compliance work done and comes with a set of innovative features designed to automate processes and eliminate inefficiencies.
Here are some unique features of Hyperproof designed to give you time back, streamline your IT compliance effort, and inform risk management decisions.
Starter Templates
Hyperproof has developed starter templates for dozens of cybersecurity and data privacy compliance standards, including NIST SP 800-53, ISO 27001, PCI DSS, HIPAA, SOC 2, SOX, CSA's Cloud Controls Matrix, CMMC, and many others. Each template comes with all the requirements of the framework, organized by domains. Many of our frameworks also come with illustrative controls as a starting point for creating your custom controls. We invest ongoing resources into supporting emerging standards and regulations in the data security and privacy space.
CrossWalks
Hyperproof has completed the mapping between requirements within various cybersecurity frameworks to help you jumpstart your efforts to adhere to multiple compliance programs. The mapping follows the Secure Controls Framework (SCF), a framework developed by Compliance Forge. SCF is a comprehensive catalog of controls that enables companies to design, build and maintain security processes, systems and applications.
By using the crosswalks provided by SCF, organizations can assess and implement additional compliance frameworks more rapidly, using the controls already in place.
As changes are made to the details of controls, or as new frameworks are added, a compliance team will have the option to select which controls should be linked to the new requirements from suggestions based on provided crosswalks.
This allows compliance teams to design and manage a smaller set of controls to meet multiple compliance standards more efficiently.
Labels to Collect Evidence Once and Reuse Multiple Times
Collecting compliance documentation and fulfilling audit requests can be a major time sink if a team has to complete several audits each year but tackles each audit independently. Labels (a Hyperproof concept) are containers for storing specific types of evidence, allowing you to collect evidence once and re-use it across multiple controls or frameworks. Link a label to as many controls as you like, and any evidence attached to the label will be reflected across all the controls.
Integrations
Hyperproof has native integration with the tools you already use and love. With our native integrations, you can automate the collection of evidence files and reduce the friction in collaborative processes. You can also use the Hyperproof API to detect compliance events, extract evidence from source systems (e.g. Jira, GitHub, Workday, Checkr, etc.), and auto-import evidence into Hyperproof.
Automated Reminders to Review Controls and Evidence
Hyperproof supports continuous compliance. With automated reminders, you can ensure that testing and evidence collection is happening throughout the year, rather than right before an audit.
Dashboard and Drill-down Reports
Hyperproof provides reports to give teams a thorough understanding of the status of each compliance program and a high-level view of their overall compliance posture. With real-time data on where they stand, teams can hone in on what remediations are needed, which controls need to be reviewed, and exactly where they need to focus their energy.
Turn compliance challenges into your competitive advantage
Monthly Newsletter
Get the Latest on Compliance Operations.